As many photographers look back on their year in photos, I will do the same.
This summer I ended my four-plus year time at the Winona Daily News in Winona, Minn. At the WDN, I was the only full-time photographer with a staff of three part-timers. I often worked six days a week covering everything. Lots of news and lots of sports.
So this is a look at my favorite photos from the first six months of the year. A full gallery is here.
I may reflect on my year in a post later this week.
Enjoy!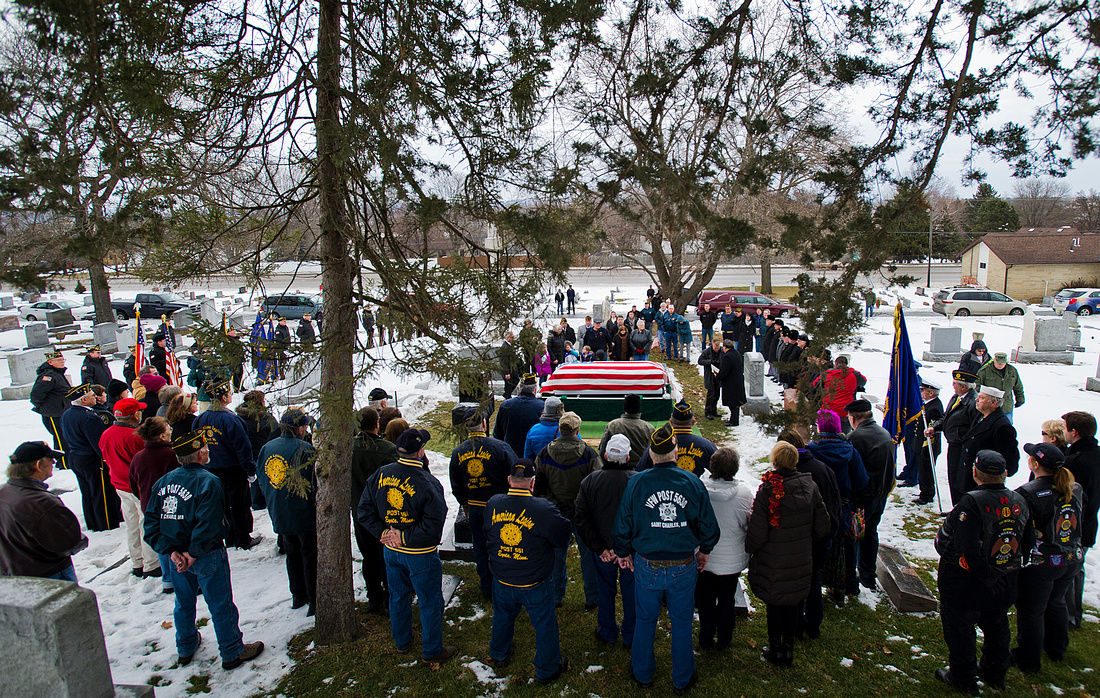 More than 100 people attend the graveside service for Vietnam veteran Richard Rhodes on Monday, Jan. 19, 2015, at St. Mary's Cemetery in Winona. Rhodes, with no surviving family, was given full military honors in a short service. (Andrew Link/Winona Daily News)
Rushford-Peterson players, from left, Jacob Merchlewitz, Alex Vix, Cole Kingsley, Kyler Paulson and Charlie Krambeer celebrate after the final horn in the Trojans' 51-44 win over Maranatha Christian Academy in the MSHSL Class A Boys Basketball Tournament championship game Saturday, March 14, 2015, at the Target Center in Minneapolis. (Andrew Link/Winona Daily News)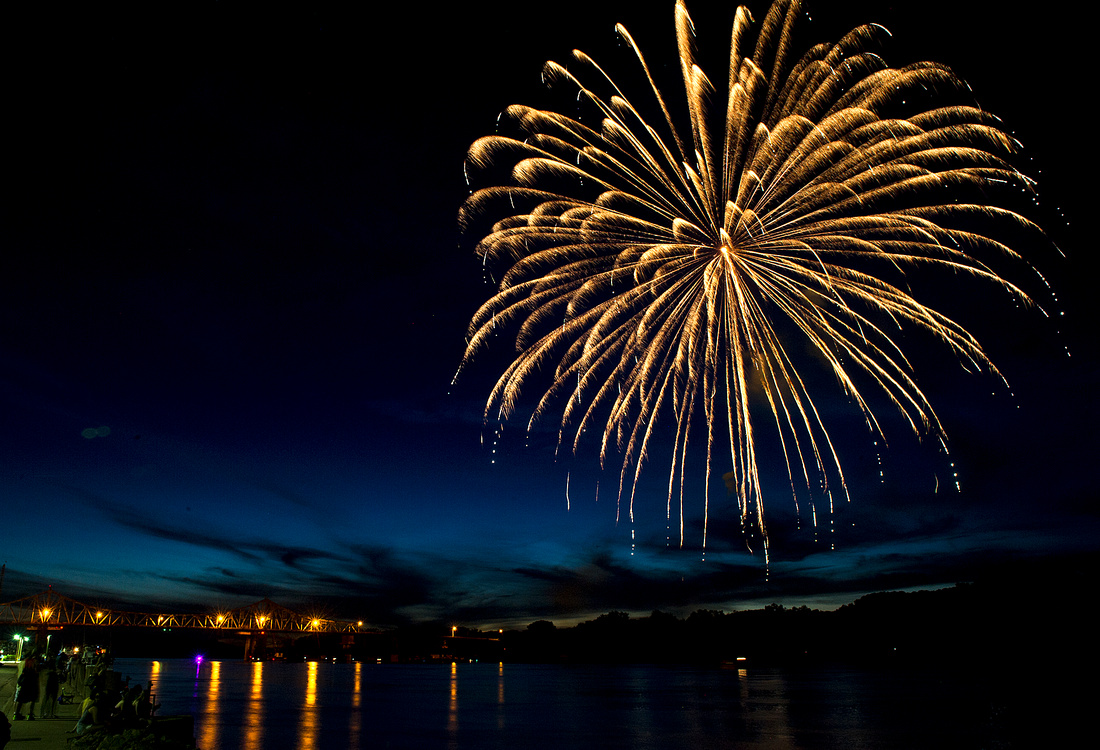 Fireworks shoot over the Mississippi River to end Steamboat Days in Winona on Sunday, June 21, 2015. (Andrew Link/Winona Daily News)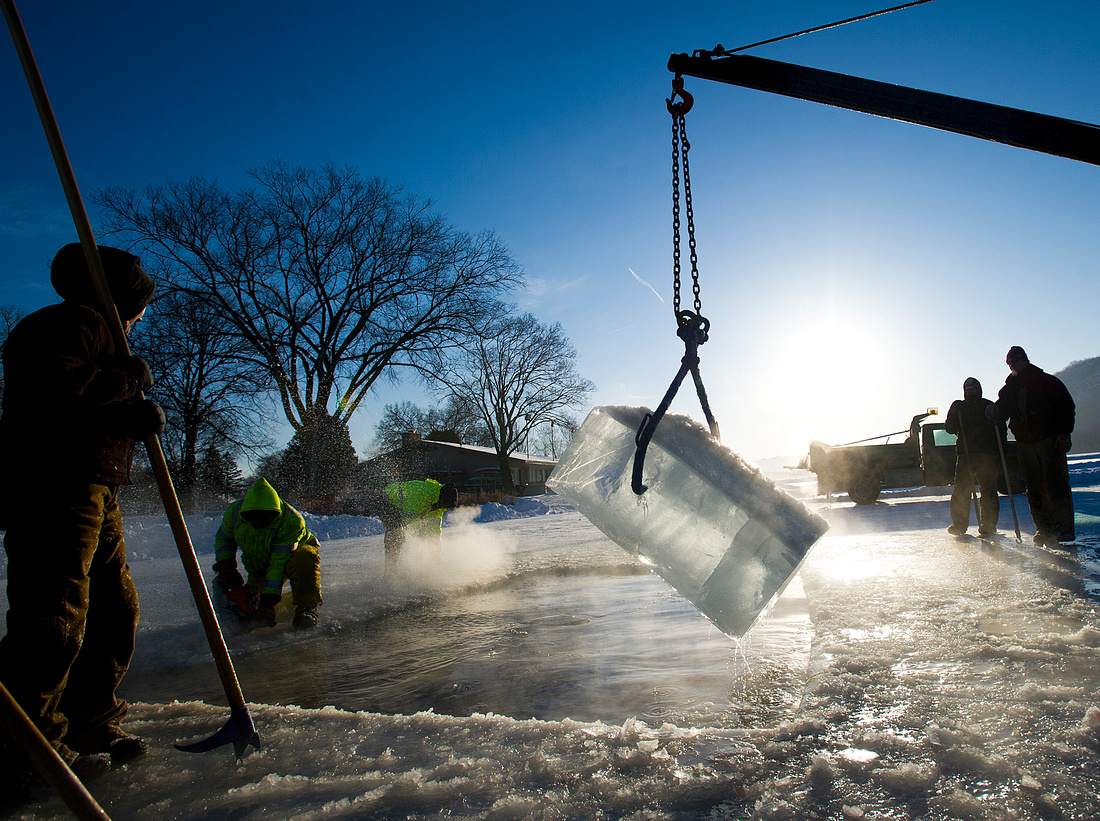 City of Winona employees cut open and remove blocks of ice from East Lake Winona on Thursday, Feb. 5, 2015, morning in preparation for the Goose Bump Jump and Cardinal Plunge this Saturday. In their 10th year opening a 25-foot by 35-foot hole in the ice, the city crew had the process down to a science. Ice blocks were cut with chainsaws and pulled up with a pick on a tractor. The 17-inch thick blocks were then pushed to the side and out of the way. (Andrew Link/Winona Daily News)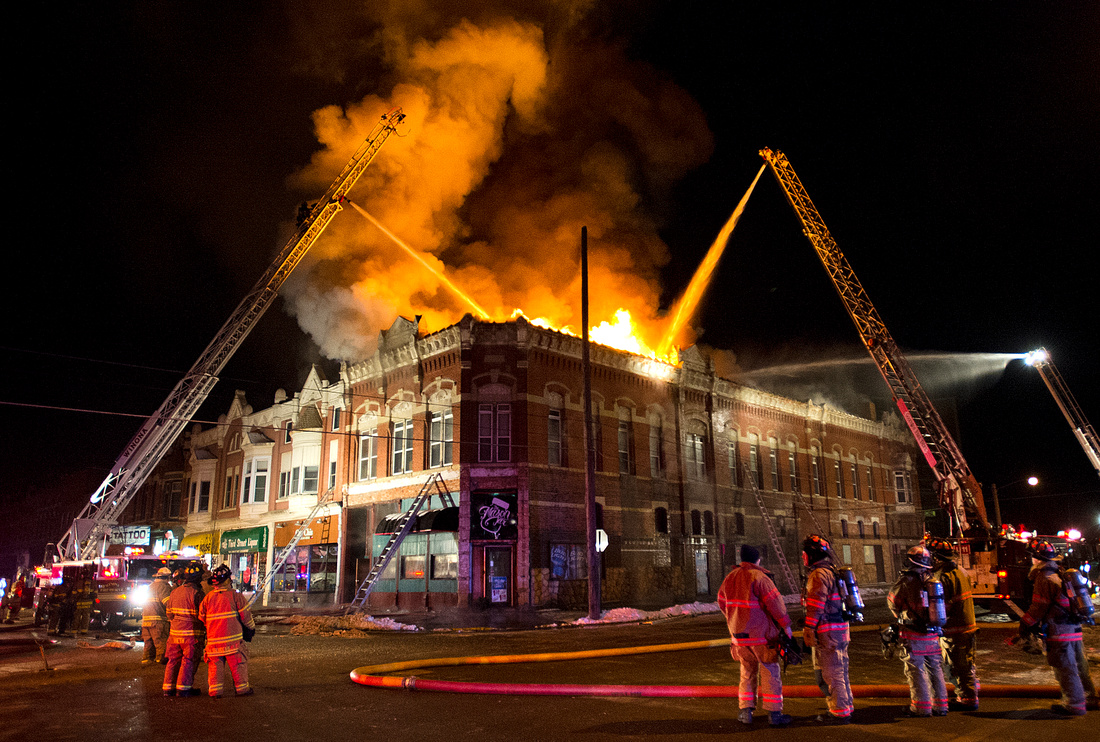 Winona and Goodview firefighters battle a fire at 151 E. Third St. in downtown Winona early Friday, Feb. 6, 2015, morning. (Andrew Link/Winona Daily News)