Here's a monthly rundown of my favorite photos from January.
I found this frame while driving back from an assignment in St. Charles. The snow-covered field and sky nearly blend seamlessly together. Also, it ran in the paper with the headline: "Spread the turd"
Wild ArtA farmer spreads manure on a snow-covered field Wednesday, Jan. 27, 2016, along Olmsted County Road 9 near St. Charles, Minn.
Ah, the typical winter wild art in Minnesota. I found these two running around a block, dipping behind snow banks as they threw snow at each other.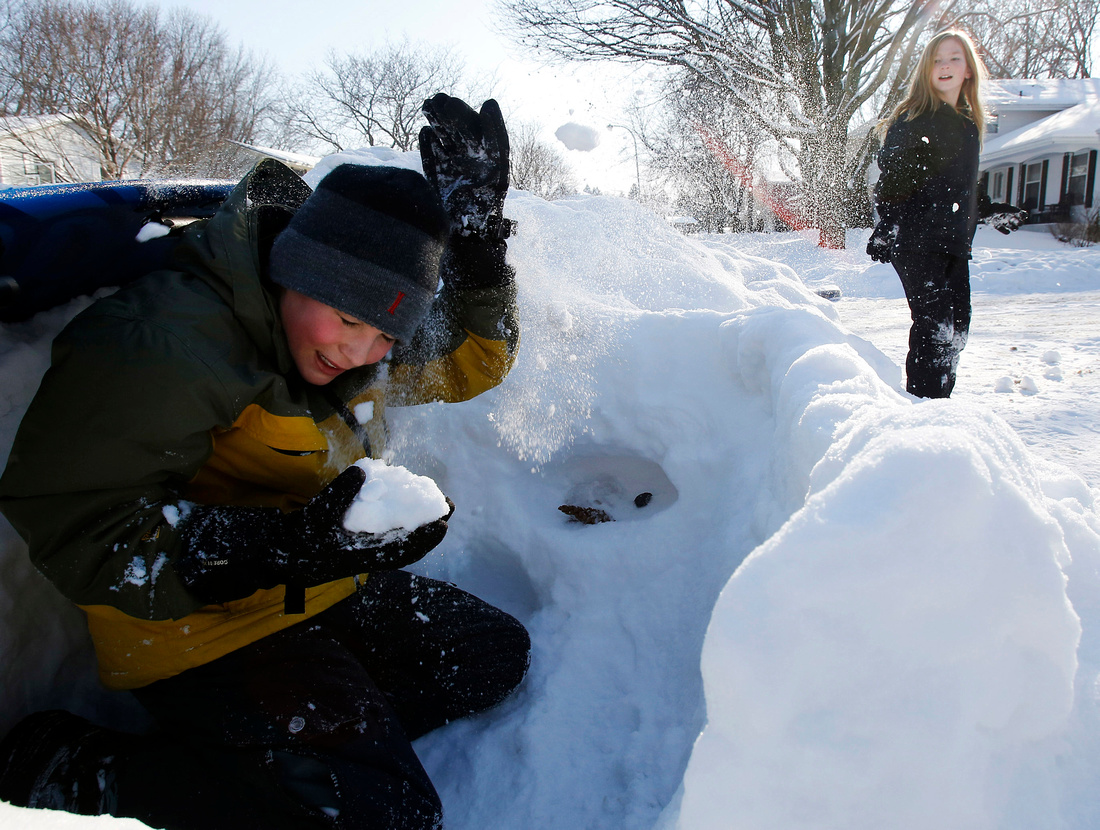 Wild ArtJacob Schmoll, left, 11, protects himself from a snowball thrown by his cousin, Norah Young, 10, while having a snowball fight Thursday, Jan. 14, 2016, in front his Norah's home on City View Court in northeast Rochester, Minn. The children were excited to be playing outside after the cold snap this week.
Another sports portrait. This one of Byron's Emma Weatherly. I didn't really have a plan going in other than knowing she was good at the vault. With a 10 minute window before practice was set to begin, we created this.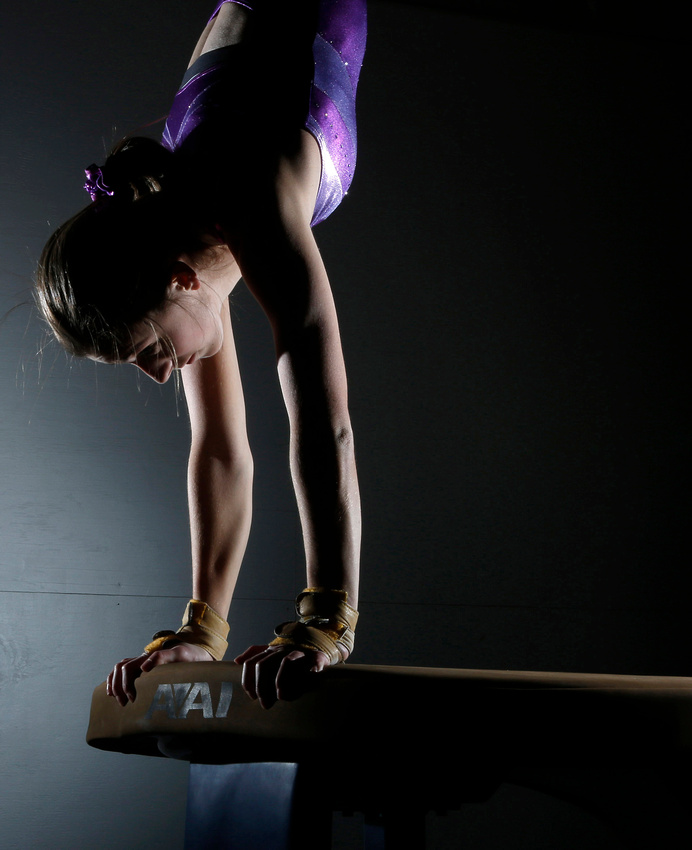 Emma WeatherlyByron (Minn.) sophomore gymnast Emma Weatherly poses for a portrait Jan. 5, 2016.
I snapped this emotional image during the "Growing Up Black in Rochester" panel discussion. Crystal Smith and others shared their experiences while growing up in the area.
Growing Up Black in RochesterCrystal Smith of Rochester wipes tears from her eyes after recalling a story where George Gibbs offered her a job during the "Growing Up Black in Rochester" panel discussion sponsored by Rochester Civic Theatre's "Women on Wednesdays" on Wednesday, Jan. 13, 2016, at the Rochester Civic Theatre in Rochester, Minn.
During a construction update tour of the Mayo Civic Center, this opportunity showed itself on the second level where a Grand Ballroom will be.
Mayo Civic Center ConstructionConstruction continues on the second floor of the Mayo Civic Center in Rochester, Minn., on Monday, Jan. 25, 2016, where the Grand Ballroom is located. This section of construction is expected to be open in 2017.
This photo is part of my curling photo story shot in Austin. A group is trying to get the sport popular with residents to create a league. There was a variety of people there from curling veterans to first-timers.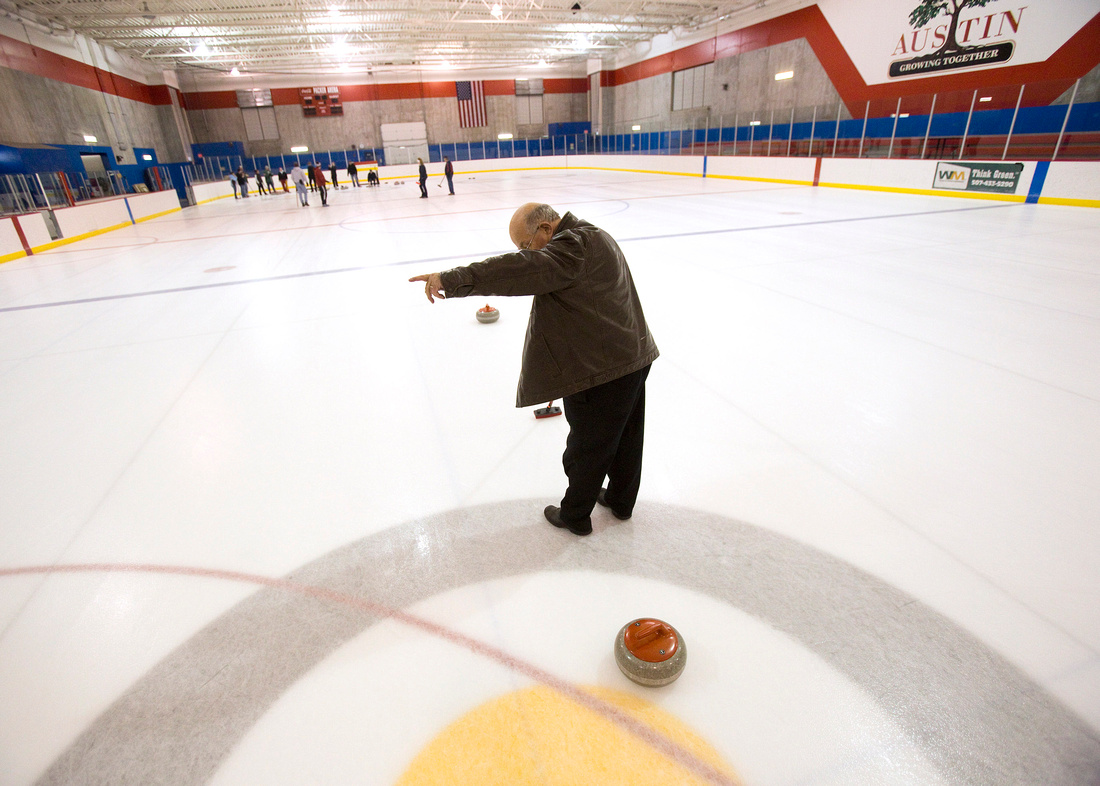 CurlingDon Preston, of St. Ansgar, Iowa, holds up his arm directing a teammate which way to curl the stone on a throw during a pick-up game Monday, Dec. 7, 2015, at Packer Arena in Austin, Minn.
My first time covering an Alpine Ski Meet. It was a fun event to shoot. Of course I don't share a photo of an athlete routinely going through the gates. Here's one that clipped a gate that messed up his run.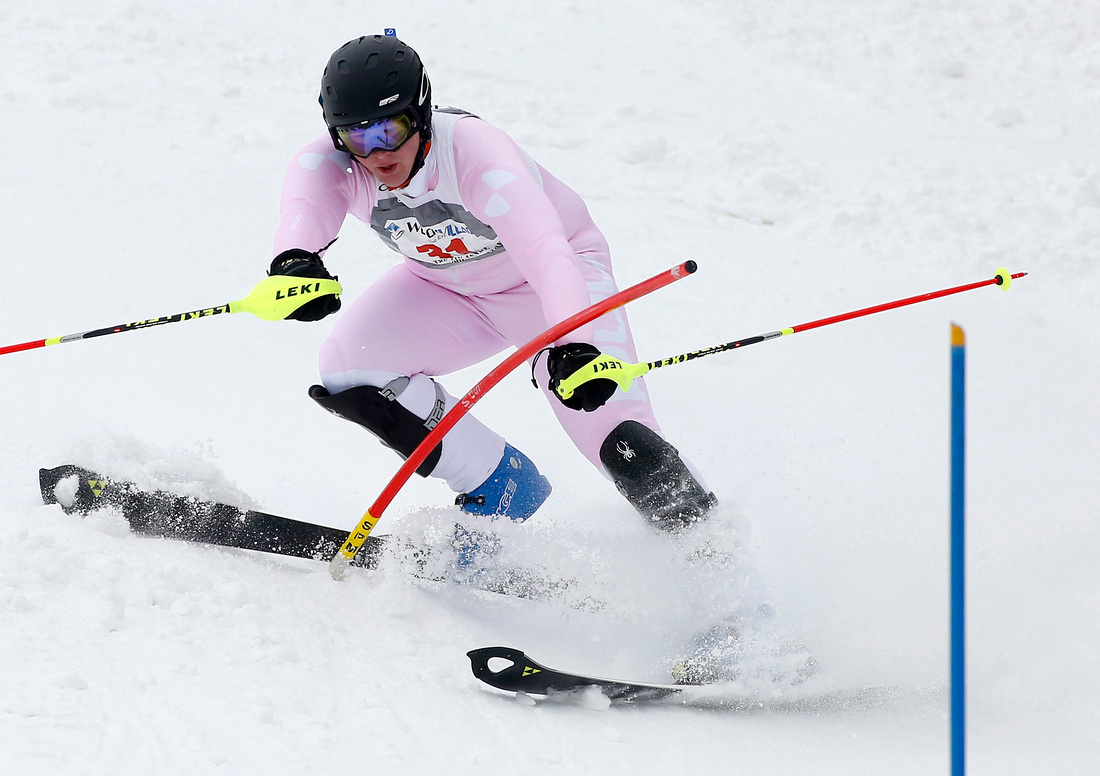 Alpine SkiingMayo's Andrew Barnes gets caught up in a gate while competing in the Alpine ski meet Friday, Jan. 15, 2016, at Welch Village Ski and Snowboard Area in Welch, Minn.
While it's just a dunking photo, it told the story of the game fairly well when two top-ranked teams, Red Wing and John Marshall met for the first time this season. Red Wing handled the Rockets pretty well with multiple dunks on the night.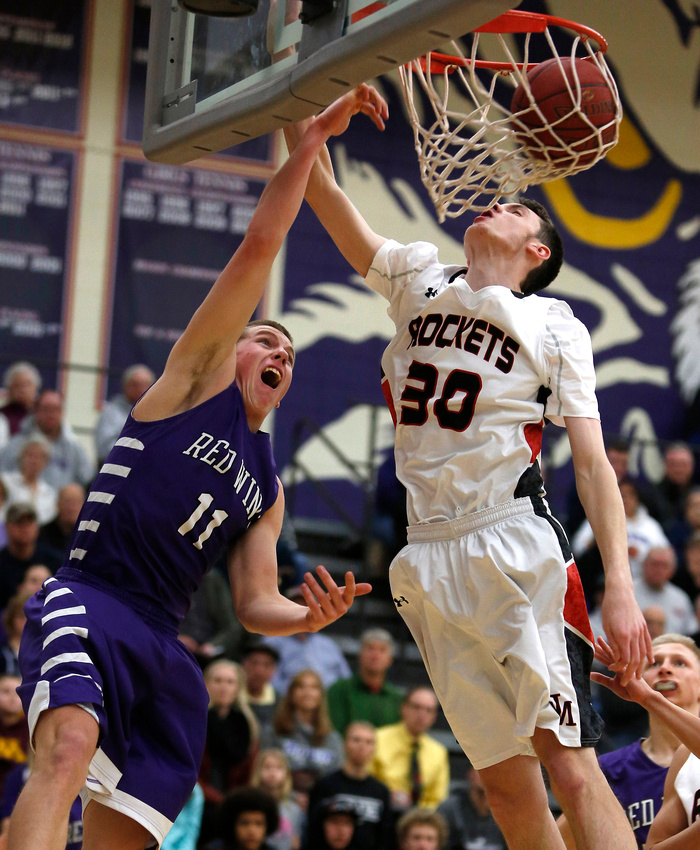 John Marshall vs. Red Wing Boys BasketballRed Wing's Travis Toivonen (11) dunks past John Marshall's Matthew Hurt (30) during a Big Nine Conference game Tuesday, Jan. 12, 2016, in Red Wing, Minn.
This is a favorite because of how unique (I think) this pin is. I have no idea how Plainview-Elgin-Millville's Reed DeFrang, right, positioned himself for this but it worked.
Century Wrestling InvitePlainview-Elgin-Millville's Reed DeFrang, right, pins Lakeville South's Jaden Dukes, left, in a 120-pound match during the Panther Invite on Saturday, Jan. 23, 2016, at Century High School in Rochester, Minn.
One of the sadder stories of the month. Two people were killed in a house fire on an Amish farm near Canton, Minn. By the time I arrived in the afternoon, firefighters were searching for the bodies as Amish men watched from behind.
House Fire 02Amish men watch as firefighters search for missing people after a fire at the Yost Hershberger property Monday, Jan. 11, 2016, near Canton, Minn. An overnight fire killed two people living in the house.