A look at some of my favorite and newsy photos from March...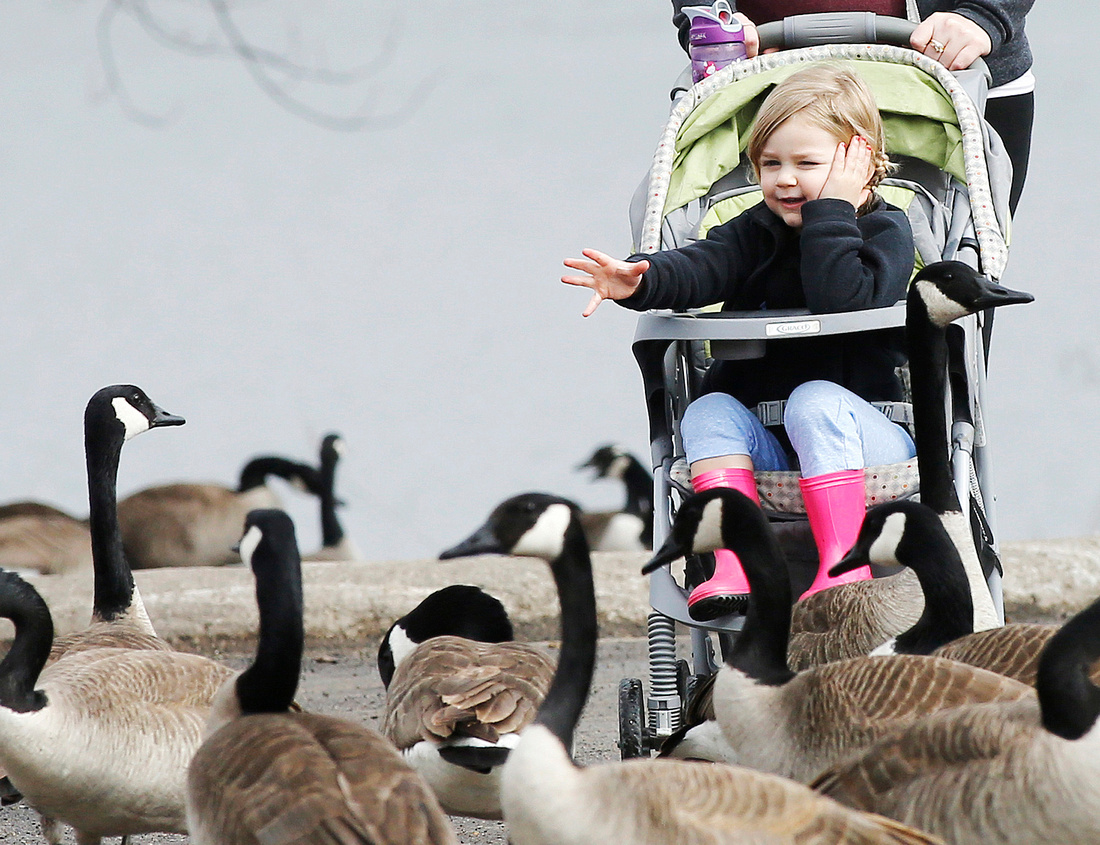 Wild ArtTwo-year-old Aubree Markee greets geese before going for a walk along Silver Lake with her mother, Michaela Sunberg of Rochester, on Tuesday, March 8, 2016, in Rochester, Minn. "It's finally warming up," Sunberg said. "Even though it's gloomy, still happy to be outside."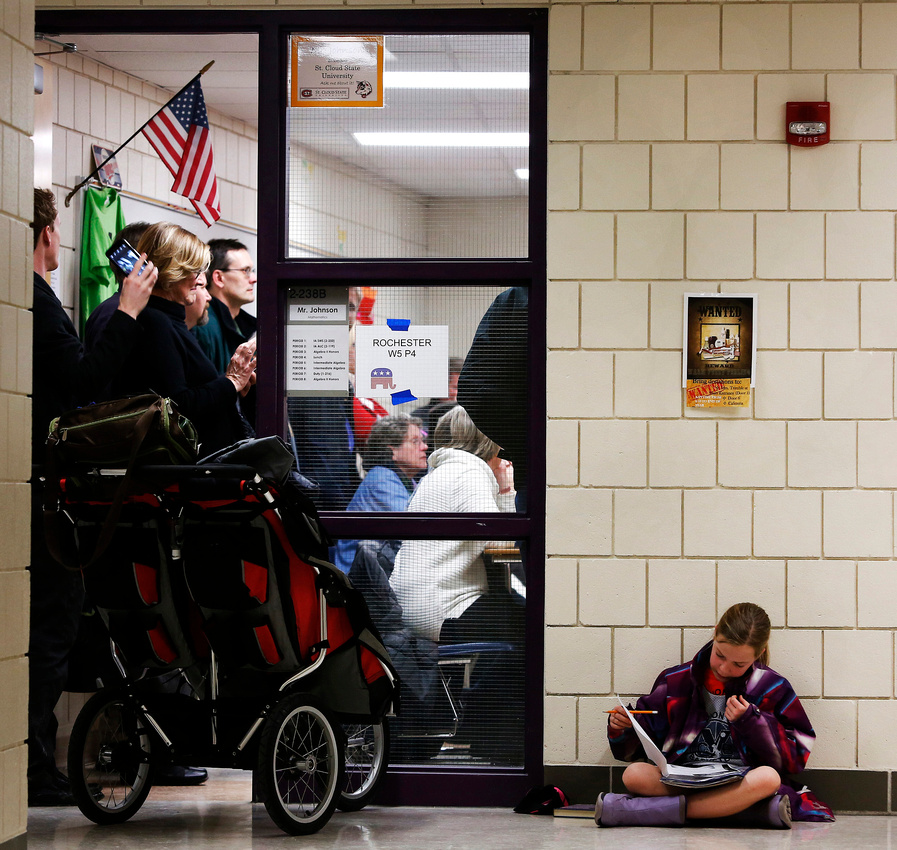 GOP Caucus 03Anna Pankratz, of Rochester, works on homework in the hallway while her mother attends the GOP caucus Tuesday, March 1, 2016, at Mayo High School in Rochester, Minn.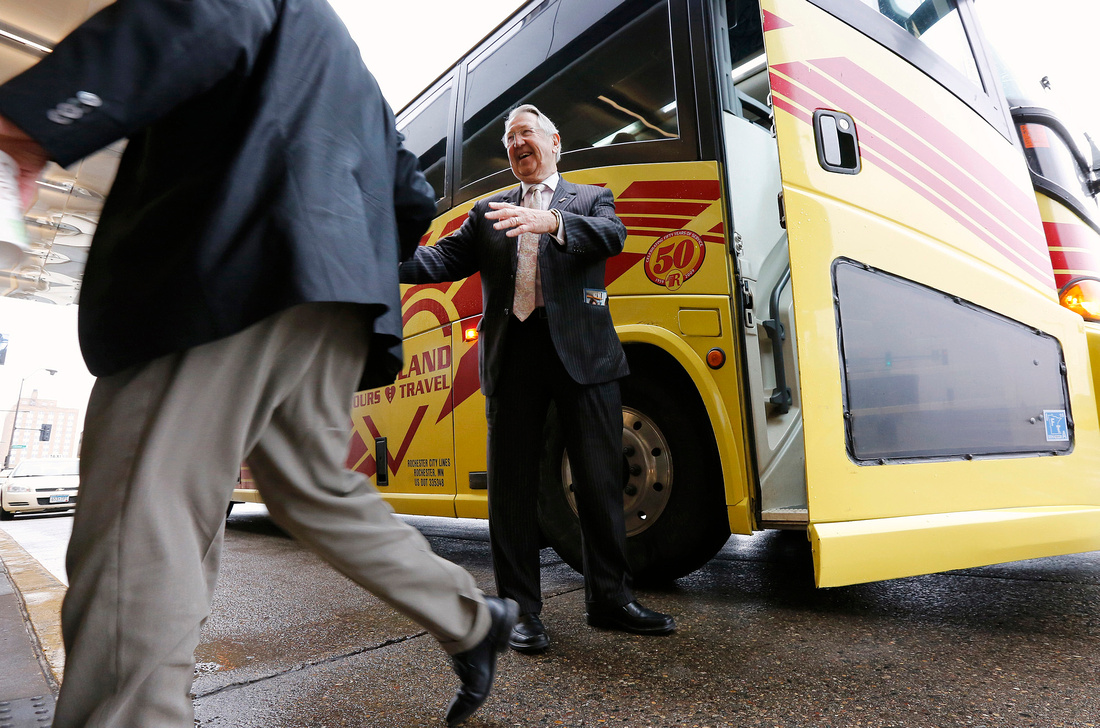 SE MN Day Not at the Capitol 02Rochester Mayor Ardell Brede greets and assists others exiting a bus Tuesday, March 15, 2016, at the Southeast Minnesota Day Not at the Capitol event in St. Paul, Minn. Rochester community members gathered in St. Paul to meet with local legislators.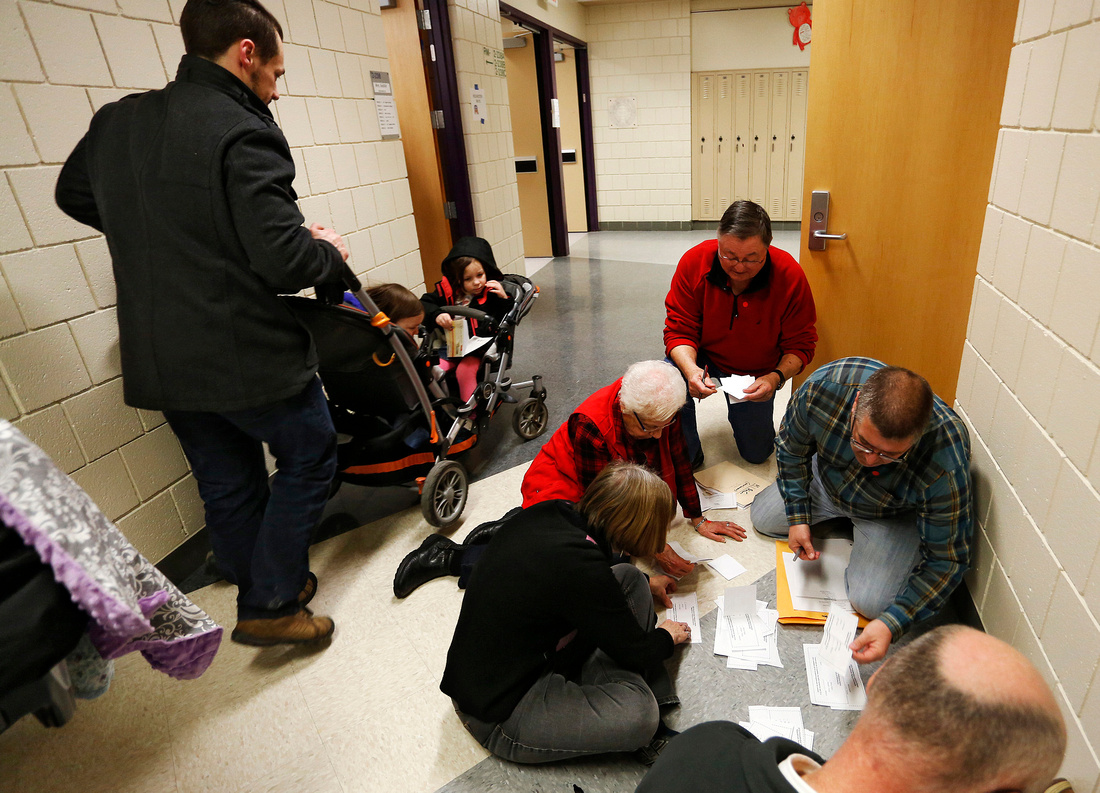 GOP Caucus 02Presidential preference ballots are counted in a hallway during the GOP caucus Tuesday, March 1, 2016, at Mayo High School in Rochester, Minn.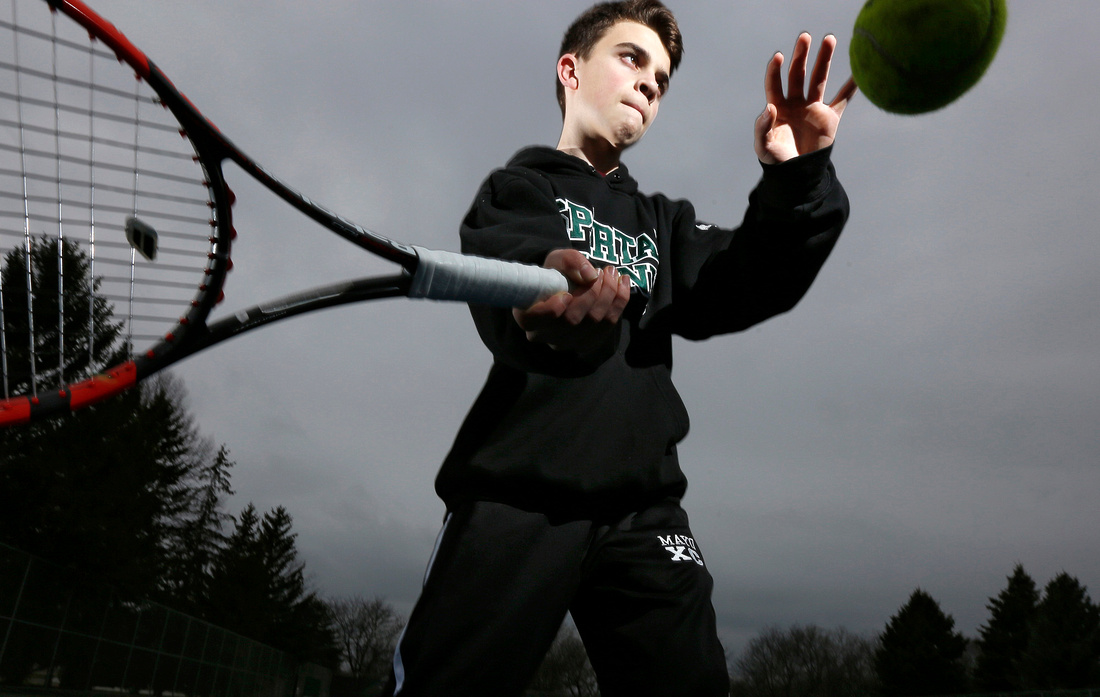 Sebastian Vile 01Mayo sophomore Sebastian Vile is returning for his sophomore season after qualifying for the state tournament as a freshman. Photo taken March 30, 2016.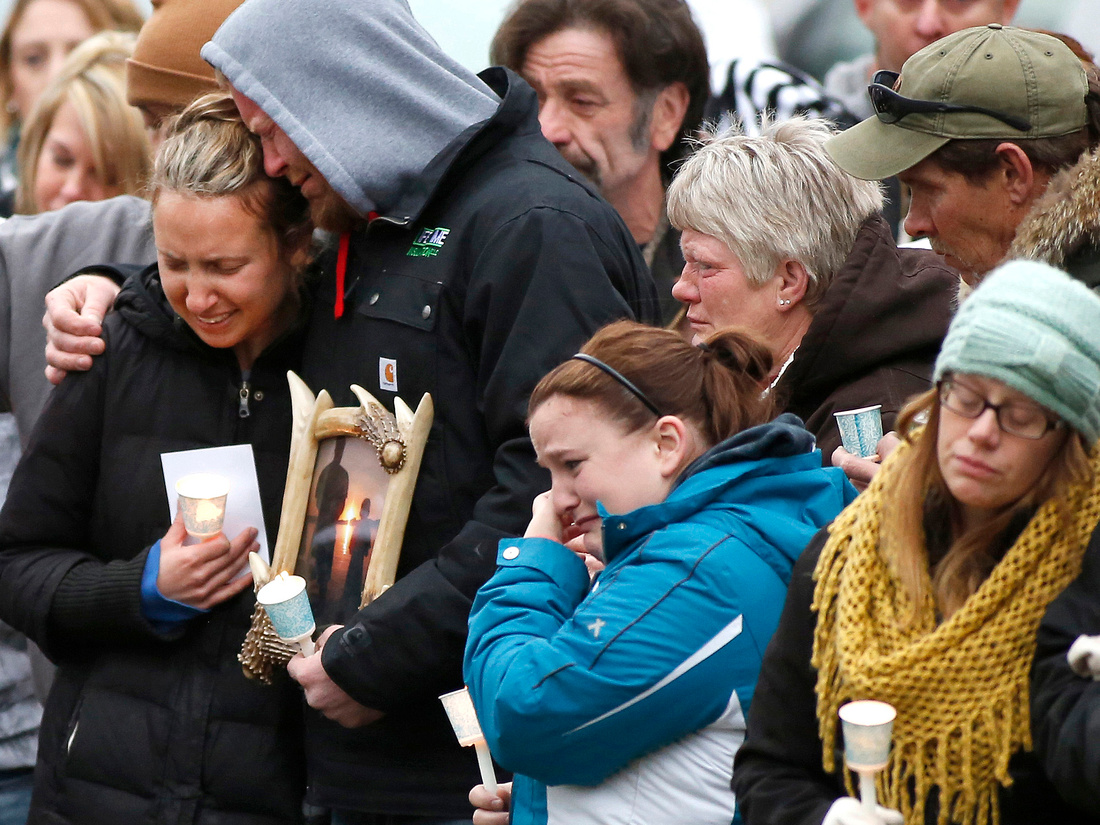 Candlelight Vigil 01Family and friends of 10-year-old Hunter Bergo gather for a candlelight vigil Sunday, March 27, 2016, at Sylvan Park in Lanesboro, Minn. Bergo was killed in an ATV crash the day before.
Goodhue vs. W/H-N State Girls Basketball 04Goodhue's Emily Benrud (15) shoots during a Class A state semifinal game against Wheaton/Herman-Norcross on Friday, March 18, 2016, at Williams Arena in Minneapolis, Minn.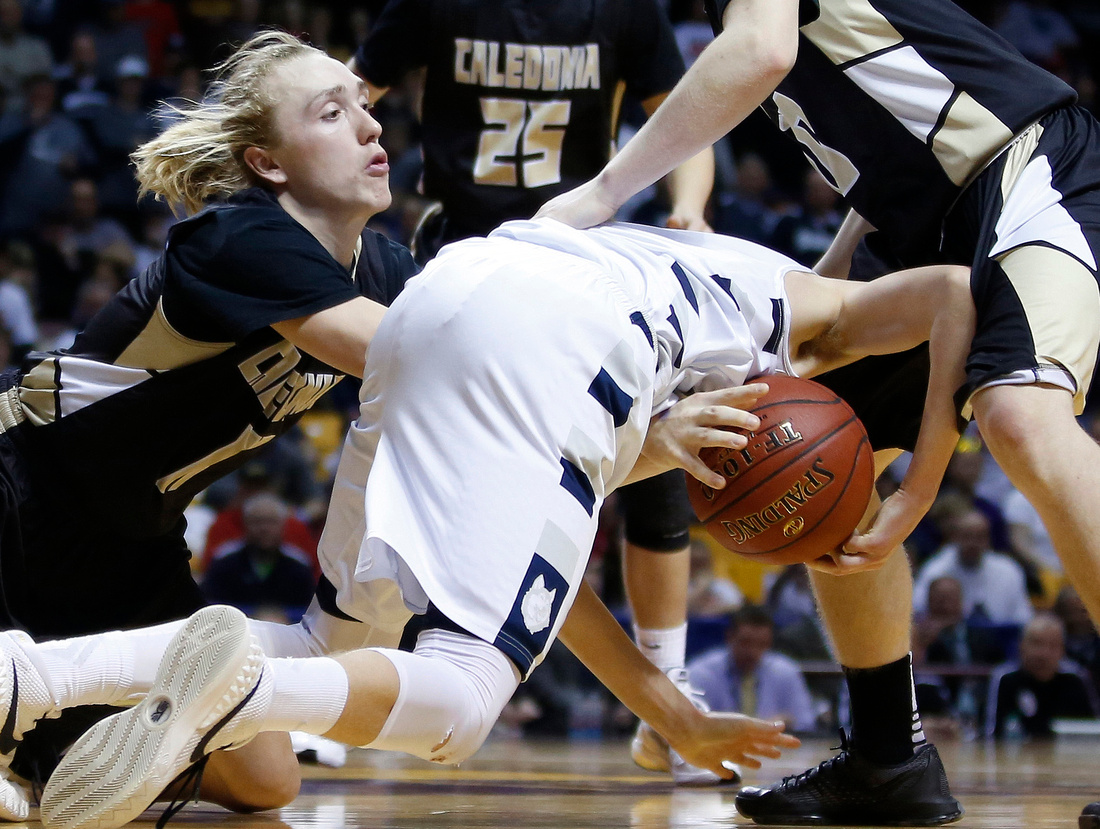 Caledonia vs. Jackson County Central State Boys Basketball 02Caledonia's Colton Lampert, left, forces a jump-ball call on Jackson County Central's Ryan Christopher during a Class AA State quarterfinal game Wednesday, March 9, 2016, at Williams Arena in Minneapolis, Minn.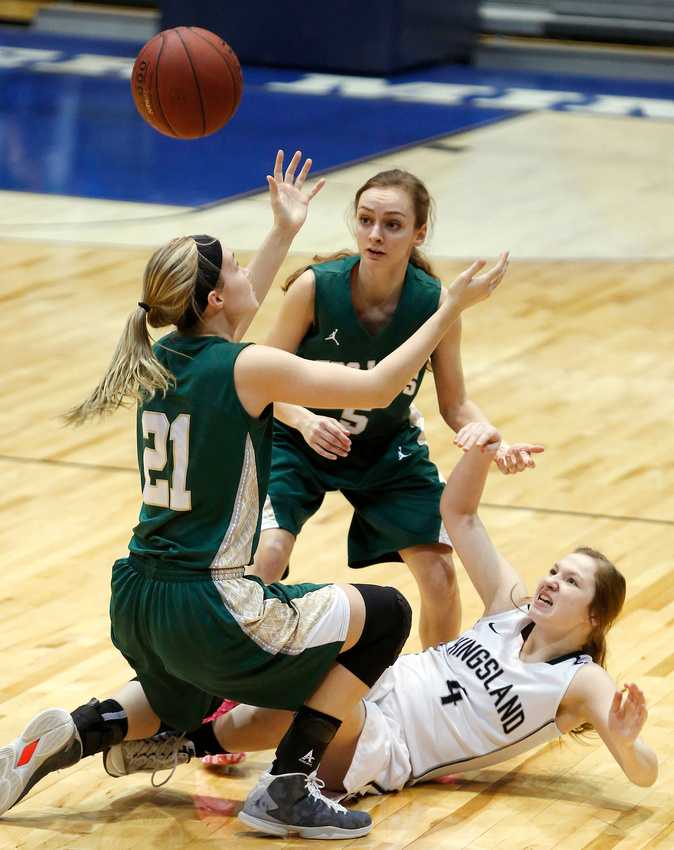 Rushford-Peterson vs. Kingsland Girls Basketball 02Rushford-Peterson's Ashley Agrimson (21) and Mikayla Crawford (5) battle for a loose ball with Kingsland's Courtney Schmidt (4) during the Section 1A East championship game Saturday, March 5, 2016, at Mayo Civic Center in Rochester, Minn.
P-E-M vs. Roseau State Girls BasketballPlainview-Elgin-Millville's Sarah Hart, top left, hugs Tessa Hubbard (12) as the Bulldogs celebrate their 87-78 win over Roseau in a Class AA state semifinal game Friday, March 18, 2016, at Williams Arena in Minneapolis, Minn.
Rugby Club 01Sophomore Jacob Hansen, bottom left, junior Derek Khammanh, top right, and junior Aiman Abdalla, right, run through a drill during rugby practice Thursday, March 31, 2016, at John Marshall High School in Rochester, Minn. The rigby club is in its second year competing against other high school club teams.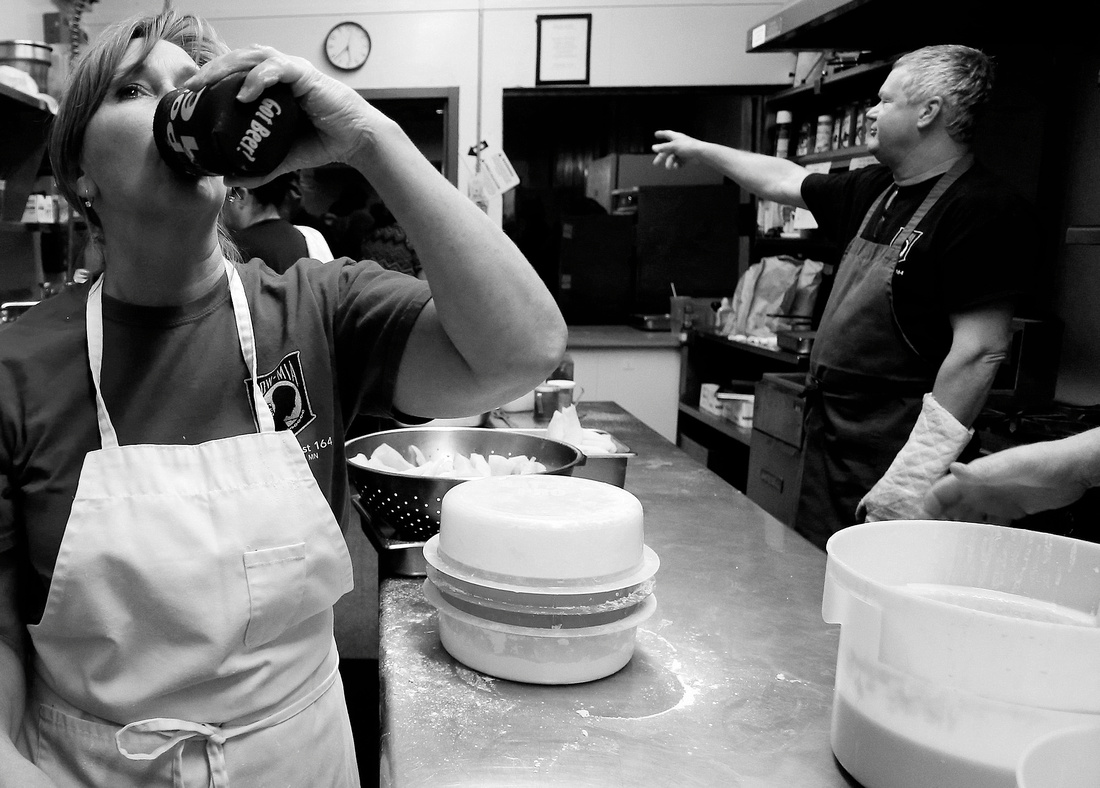 Fish Fry 02Kathy Quandt, an Stewartville American Legion Auxiliary member, takes a drink of Busch Light between her duties of battering fish for frying in the kitchen. Club manager Lisa Howe joked that she thanked her fish fry volunteers in beer. Photo taken Feb. 26, 2016. Published March 12, 2016.
ShootingRochester police investigate the scene of a shooting as a neighbor stands outside her home Monday, March 7, 2016, morning on the 2900 block of Ninth Avenue Northwest in Rochester, Minn. A woman was seriously injured after a man shot her in her home then shot himself.